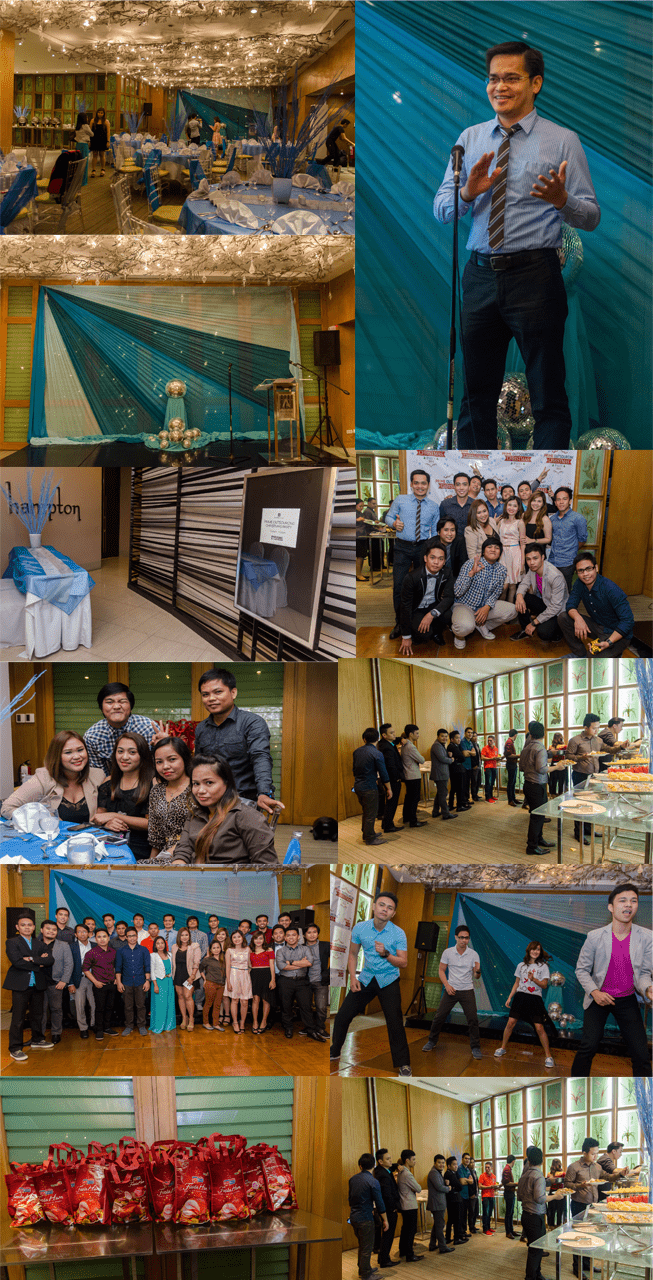 'Tis the season to be jolly and the employees of Prime Outsourcing surely had a lot of fun during the company's Christmas party last December 13 at the Astoria Plaza in Shaw Boulevard, Pasig City.
Employees, who were all dressed in their semi-formal attire, get to enjoy the evening and received several prizes, thanks to the numerous games that were played during the event, including 'The Last Man Standing,' 'Chinese Whispers,' 'Opposites,' 'Finders Keepers,' 'Colors of Christmas' and Charades. There was also a contest that made the evening all the more entertaining for everyone: 'The X-Factor,' which was a showcase of different talents by some of the company's staff.
Of course, no Christmas party would ever be complete without a sumptuous meal to share. A generous buffet was served featuring culinary treats like grilled pork spareribs, roast porkloin with gravy, pan fried fish fillet with soya ginger sauce, wok fried beef strips in honey oyster sauce, pollo ala daviola and saffron flavored potato salad with cottage cheese, among others. Employees also get to have their Christmas wish list fulfilled through the Secret Santa exchange.
Further making the event extra special was the raffle, wherein items such as gift certificates and computers were given away. Lucky employees even get to take home cash prizes ranging from P1,000 to P3,000.
Outstanding employees were also given recognition during the event, particularly for their attendance and contributions to the organization. They were given special awards for their work and for setting good examples to fellow employees. To cap the night off, awards for the contest were given away and no one left the venue empty-handed, as everyone received a giveaway.