Even if you are only starting your journey in the digital marketing world, you surely have already heard the words "SEO", "content marketing", and "keyword" in one sentence. Well, that's simply because those words will lose their purpose without one another. One of the best SEO practices you must not miss is content marketing and the job is nothing without keywords. If you want to offer the best web SEO services, you must be at least aware of the importance of keywords and the top free keyword research tools you can use to make the most out of your content.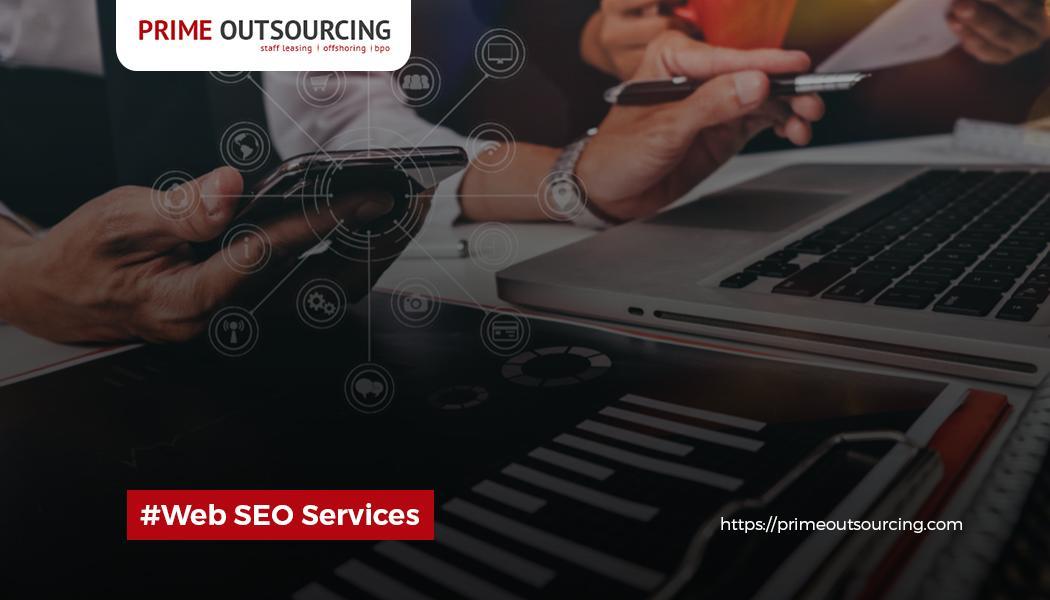 Understanding SEO
SEO is always interconnected to keywords. SEO is basically the practice of increasing the number and quality of site visitors by enhancing your website's ranking in the algorithmic search engine results. Overall, SEO has three primary functions:
Crawl.

The very first step is to determine which pages exist on the web. Crawling involves searching the internet for content, looking over the content and code for each URL found. In terms of content, it can be a webpage, an image, a PDF, etc. However, regardless of its form, content, in general, is discovered by links.

Index.

After crawling, search engines process and store information gathered in an index. An index is a huge database where all content found during crawling is stored and organized. All saved content in the running to be displayed as a result of relevant queries.   

Rank.

Ranking happens when someone performs a search online and search engines rank their index for the most relevant to the least relevant content. Its goal is to be able to provide the best answer to the searcher's query. 
What are Keywords?
Keywords are the specific term for the topics and ideas that you are discussing in your content. In the SEO context, they are defined as the words or phrases that the users are entering into the search engines to find the content they are looking for. Sometimes these keywords are also termed as "search queries". Keywords are important as they allow you to connect to your target audience. However, it's not as simple as it is and to make sure that you are on the right path from the very beginning, you have to start your SEO journey with the best tools.
Top Free Keyword Research Tools
Google Ads Keyword Planner is very easy to use even for first-timers. Plus, the tool provides accurate keyword research complete with statistics. Starting from average monthly searches to competitions, and to search volume. Another thing is that it allows you to build a great marketing strategy with the help of its features. You can create ads from your chosen keyword and even add metrics and goals. Once you have learned how the tool works, you will be surely amazed by all the things it can offer.
With this tool, you can research keywords, evaluate the competition and navigate your rankings in the search engine all at once. Although RankTracker is rather new, the tool has already proved that it can help users in boosting their rankings. However, you can only use all of their features if you will pay for them. They do offer a seven-day free trial but of course, you cannot expect to succeed with your SEO web services within those few days.
AnswerThePublic, on the other hand, is rather best for finding blog topics or content ideas. This tool provides a combination of suggested searches from Bing and Google and then comes up with a compilation of the related phrases and questions. This tool is best for freelancers and entrepreneurs who want to create shareable content with only a few resources. Plus, AnswerThePublic also prepares a copy of the free keyword report which contains everything you need to know about your prospects and potential customers.
4. Google Correlate
Although this tool is a Google product, only a few people are aware of Google Correlate. This tool is useful when it comes to providing specific trends from specific places that correspond or correlate with real-world data. After searching for the word that you need, Google Correlate will serve you with the results which you can download or export as CSV or Excel file. However, if you want to try it out, better start today since Google will shut it down in December 2019 due to low usage.
This keyword research tool is very easy to use as it offers browser extensions. Once you add it to your browser, you will automatically have search volume, competition, and cost-per-click results for everything that you will type in your search bar. Keywords Everywhere work with over 16 websites, starting from MOZ, Google Ads Keyword Planner, Google Search Console, Google Analytics, Google Trends, AnswerThePublic, etc. This just means that you can trust this tool.
These are just some of the few keyword research tools you can find on the web. However, if you want to make sure that you are offering high-quality web SEO services, you must try them out. Aside from the fact that you can use them freely, they have proven that they are popular for a reason. There's no harm to taking advantage of their features.
Web SEO Services from PrimeOutsourcing 
PrimeOutsourcing has been in the field of outsourcing services for over ten years, this serves as an attestment of the quality of services we offer.  Our Junior and Senior SEO consultants have years of experience from one to three years and up. Our team of SEO experts is well-versed when it comes to the rules of optimizing sites, search engine analysis, keyword research, link development, website optimization, etc. 
The best way to increase your site traffic is by outsourcing it to an SEO expert! Take advantage of the best SEO services Primeoutousrcing has to offer. Check out our SEO services packages and request a quote! Or better yet talk to us via our Contact Us page and we'll make sure to answer all your inquiries.