SEO for businesses today is no joke. Having an absolute SEO strategy will take your business on the top of the market ladder. Setting up a strong online presence requires an SEO specialist or a team of SEO specialists. Other companies would commonly hire an in-house team to build a keen online presence. However, what other business owners fail to understand is that outsourcing their SEO to BPO companies or other SEO firms is far more efficient and effective.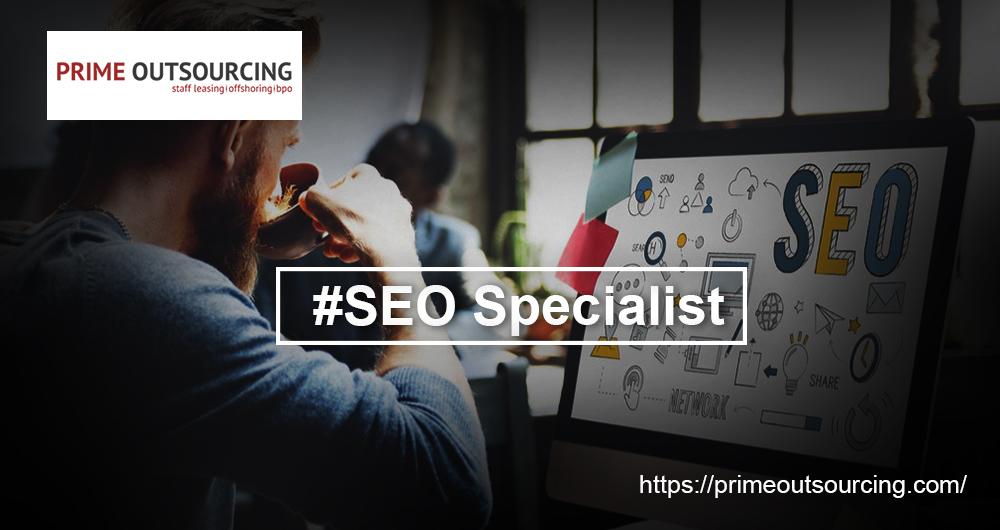 Furthermore, the worst decision that a business owner could probably make is handling SEO campaigns on their own. Especially if they only have a little knowledge of its proper use and its importance. SEO is composed of a lot of things and it also requires consistency. These are actually something that cannot be achieved alone. Choosing to outsource your SEO to experts on the given field would be the best decision you will ever make.
Benefits of Hiring an SEO Specialist
1. Keep Pace with Innovation
In reality, you cannot really handle all SEO campaigns alone. Most especially, you would need to balance out your website and your core company. You must also consider the perpetual changes that are consequently happening.
Deciding to outsource your SEO will free you from the burden, in addition, note that your SEO will be constantly updated with the current trends in the market.
Innovation is always the key, that is why search engines like Google are regularly updating their algorithms throughout the year. Updates on algorithms may even be made several times in just one day. With this, marketers might not have the time of the day to keep up with the constant changes.
Immediate tracking and implementation based on the changes made are required for websites to not get left behind. Quick adaptation to the changes in search engines will help one's website to boost its rankings on SERPS.
2. Right Expertise
A seasoned specialist will utilize the best SEO practices and coding for your website. The right specialist is usually found in an outsourcing company. An SEO expert will have to start gauging your website's performance and then research the right keywords that your target audiences are always searching for in your niche.
Furthermore, the right expert will analyze your competition's SEO strategies and think of campaigns that will work best on your type of business. They might also be of good help to your content creation. These specialists may also give great advice on what type of content your website needs
3. Save Time
When you work with the right outsourcing company with a seasoned and well-experienced team, you will indeed save a lot of time. Professionals will immediately notice the needs of your e-commerce website. They have a sufficient understanding as to what needs to be done to help your business be known in the online world. Once you outsource your SEO needs, your company will be also able to free up some resources.
An SEO expert can most likely handle your website's other needs such as; content creation, research or even manage your online engagement and many other things involved in the online world.
4. Cost-Effective
Just like any other outsourced services, deciding to employ people of the right expertise outside your workforce will help you save a huge lump of money. Imploring a wrong SEO strategy will result in a bad ranking and most especially waste of money.
The right people will definitely make sure to avoid mistakes on your website that will cost you a lot of money. Know that a good SEO strategy and consistent SEO campaigns will assure you of long term healthy results.
SEO Outsourcing Services with PrimeOutsourcing 
PrimeOutsourcing offers affordable SEO outsourcing services to help every individual like you who wants to improve their SEO ranking. If you want to get more information about the said service, click here.