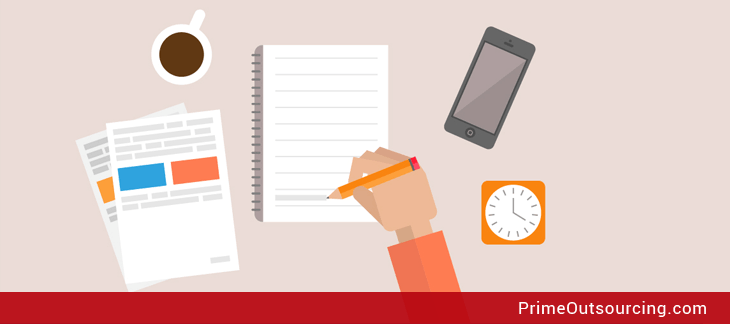 Having a good looking site that will visually attract an audience is not enough, you also have to be able to make these people stay on your site long enough for them to browse and get to know more about your brand. Now the question is, how will you be able to do that? Take note that unless you have valuable and interactive content, no visitor will have the interest to engage in your website. Aside from having a visually pleasing website, your written content also matters. Your website needs to have a valuable, comprehensible, and relevant content to engage your readers. 
What is Content Writing?
In a nutshell, content writing is any form of content that is in blogs, the overall content of a website, social networks, etc. A content writer's job is to generate information about a specific business, products, services, industry, employees, etc, to attract more customers or to get customers to contact you.  These days, a good number of companies use content writing as a part of their marketing arsenal. This should not come as a surprise given that written content, whether in the form of a blog, white paper, tutorial, e-book and the like, has been proven to effectively attract leads, convert prospects into customers and turn existing customers into repeat buyers.
Content Writing Tips for Your Startup
If you own a startup and you are interested to create buzz around your brand online, you must include content writing in your marketing strategy. However, with the sheer volume of written content produced daily, you are probably wondering how you can make yours effective and add value to your business. To help you out, here are some tips you can follow.
1. Do Not Beat Around the Bush
If you want to effectively convey your message to the audience, get to your point quickly. Use few, well-chosen words that will allow people to easily consume and digest your content. Remember, people nowadays are all about instant gratification. The more straightforward your content is, the more likely they will read it.
2. Add Structure
Bullets and subheadings help streamline the flow of information. When effectively use, they break up text visually, allowing the eyes to scan details quickly and also provide a signal to your audience what information your content covers.
3. Watch Your Grammar and Spelling
No reader would want to read an article that is littered with grammatical errors and misspelled words. A couple of mistakes here and there could send the message that your business does not know how to communicate well with the audience and may even affect your credibility.
As a business owner or content writer, it is your responsibility to make sure that the content you produce is accurate at all times. So always check (or double-check) before you publish and use an online grammar tool like Grammarly.
4. Incorporate Visuals
Since humans are visual creatures, many readers tend to respond best to written content that comes with visual accompaniments. Make sure to use photos, infographics, and videos to appeal to your audience's sense of sight. With such things in place, they will be encouraged not only to stay longer on your site but also share your content on social media.
5. Focus on Quality Not Quantity
You might think that when it comes to content writing, creating and publishing more are the means to attract more audience to your site. Think again. Focusing on quantity can diminish the quality of your content, and that will not bode well with your audience and in your search engine optimization efforts.
Readers and search engines favor rich and well-written content. In other words, you should think about the quality and not quantity. So if you are currently producing several posts on your blog each week, consider cutting it down to one or two long forms to provide the audience and search engines better quality posts.
Benefits of Content Marketing 
Content writing can be a blessing to your startup. When done right, it can help your business attract leads and even make sales. If you have not included it in your marketing toolbox, this is the best time to do so. That way, you will not miss out on opportunities that can help your business grow. 
As a business owner, note that content marketing has a long term effect on your business. Moreover, it is the most practical, effective, and useful type of marketing strategy in this day and age. If you are still quite skeptic, here are its other benefits:
Reduced marketing costs.

Unlike other marketing types like print, billboard, etc, content marketing only costs time. It is very cost-effective and it even has compound returns. 

Increased domain authority.

High domain authority is equivalent to having a high search ranking. This means that the more quality content you produce will lead you to more organic search visibility, this is in connection to all areas of your site. 

Increased on-site content.

An increase in your on-site content means that you will have more content on your website. Your target costumers will also have more reasons to stick around, be familiarized with your products or services, and gain trust. This will lead you to a boost in your conversion rates. 

More referral traffic.

This refers to the guest publishing efforts of your content strategy. You gain referral traffic once you contribute to external publications as a guest. Guest posting allows you to link back to your site. Doing it on a relevant, authoritative site with high traffic will earn you thousands of new visitors to your website. 
PrimeOutsourcing Content Writing Services  
However, if you cannot personally do content writing for your startup, it will not hurt if you just hire a content writer from Prime Outsourcing to handle the job on your behalf. We offer affordable and undeniably excellent content writing services here in the Philippines. That way, you can be assured that your business will not be without great written content again. Just click here and your content outsourcing journey can instantly begin.