What is Graphic Design?
It is the process of creating visual content to rely on a message. Graphic design involves page layout techniques and visual hierarchy. Graphic designers make use of pictures and typography to meet the specific demands of the viewers, as well as focus on the logic of showing elements in interactive designs to enhance the user experience.  Graphic designing involves the use of different visual forms and structures to communicate one's idea. This may include color, imagery, or typography. In other words, it's just another creative way to build a connection with your audience.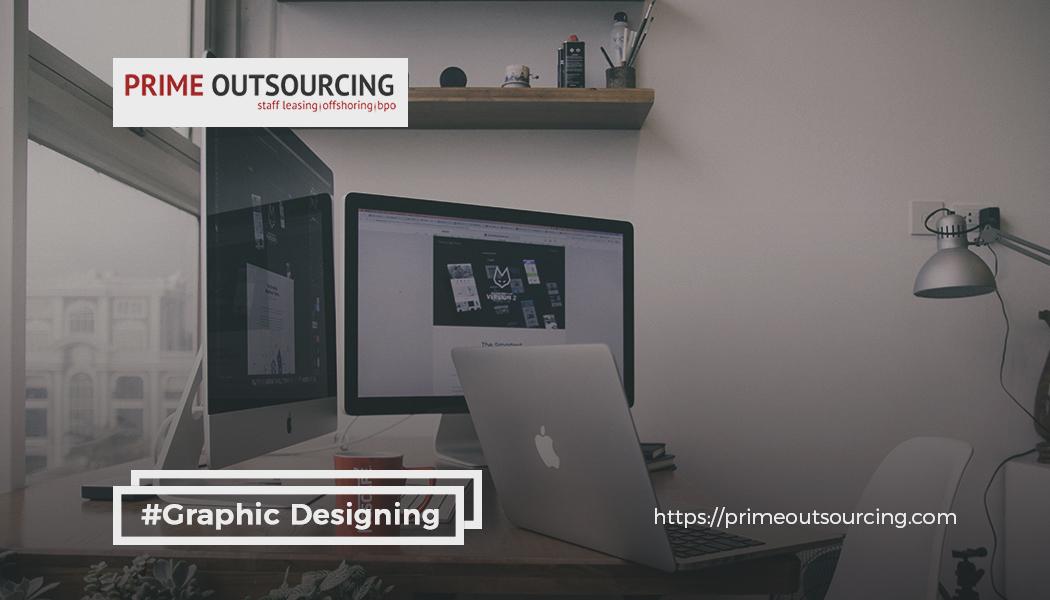 Different Types of Graphic Designs: 
As a business owner, knowing some facts such as graphic designing types will surely help you find the person perfect for your business' design needs. So, here they are.
1. Marketing and Advertising Graphic Design
Nowadays when people first hear of graphic designs they automatically think that they are created for marketing and advertising purposes. Well, they couldn't be more right as all of us always find images more appealing than plain texts. However, as digital marketing becomes a trend, aside from being used physically in prints, this type of graphic design is also now very in-demand in content marketing. Some examples of marketing and advertising graphic designs include posters, magazines, billboards, newspaper ads, and images used for social media ads and websites, etc.
2. Publication Graphic Design
Just what the name suggests, you can tell that this type of graphic design deals with the print medium. Publications like catalogs, magazines, newspapers, books, and directories are some of the few examples of publication graphic design. Graphic designers involved in this field are often great communicators and organizers. They build awesome teamwork with publishers and editors, plus they greatly understand how digital and printing publication works.
3. Motion Graphic Design
Motion graphics deal with animation, imagery, audio, video, typography, and all other effects. Consequently, these are mostly used in film, television and online media. With the rise of technology and the internet, video content was coronated as one of the content royalties most especially in the digital marketing world. Motion graphic designs are advertisements, promotional videos, animated logos, video games, GIFs, and a lot more. 
While motion graphics may center on animation, the text is one of its major components. In a nutshell, motion graphic design is an animated graphic design. 
4. Packaging Graphic Design
Most products require packaging, not just to protect them but to also catch the attention of potential buyers. Product packaging has been considered as a great marketing tool to communicate the brand story and attract customers. From a canister, bag, bottle, can, and container, one can use this type of design to raise brand awareness. People behind this work, however, are most commonly described as a jack-of-all-trades, specializing in several types of skills. Therefore, they are top-notch when it comes to problem-solving and conceptualization, along with exceptional knowledge in industrial design and print.
Packaging graphic design is the creation of the exterior of the product. This type of design also tells a story. The details involved in this type of od design should show us the product is for, how it should be used. Lastly, it should also be one of the determining factors whether we should buy the product or not. 
5. User interface Graphic Design
According to TechTerms's definition, user interface or simply (UI) is how a person controls a hardware device or a software application. This only means that a great user interface allows a user to naturally interact with the software or hardware and provide a "user-friendly" experience. When it comes to hardware, everything that the user interacts with, including keyboard, mouse, and screen are part of UI. However, in talks of UI graphic design, designers are focused on giving good user visual experience through menus, buttons, micro-interactions and all other on-screen graphic elements. UX designers are working closely with UI developers and UX designers to create mobile, desktop, and web apps, and even games too.
6. Visual identity Graphic Design
This type of graphic design is responsible for creating the company's brand identity. They specialize in providing creative logos that communicate tone, essence, and personality. Visual identity graphic designers are experts when it comes to communicating intangible qualities through typography, color, shapes, and images.
7. Environmental Graphic Design
As the name suggests, environmental graphic designers enable people to visually connect to places by providing informative or highly-interesting images. They make a place more memorable and easier to navigate. Consequently, these designs include office branding, retail store interiors, murals, signages and a lot more. 
Environmental graphic design involves many design disciplines such as architectural, interior, industrial design, and landscape. All these compromises the visual aspects of communicating, wayfinding, identity, information, and creating the idea of making experiences that connect people to places. 
8. Graphic Art and Illustration
Technically, art and illustrations are not part of the types of graphic designs, however, as they are used commercially these days, they may often overlap. Graphic designers are responsible for solving problems and communicating images for an audience. Illustrators and graphic artists, on the other hand, produce their original artwork. Some of these artworks include stock images, video games, picture books, graphic novels, concept art, t-shirt design and a lot more.
Graphic designing has never been more popular. Knowing that there are a lot of designers out there, being aware of the different types of graphic designs will give you a huge hint of who will be the right person perfect for your graphic designing job.
Graphic Design Services with PrimeOutsourcing 
PrimeOutsourcing has skilled graphic designers who have the knowledge of various techniques to persuade, engage, and entertain audiences using different elements. Our graphic designers are trained to combine both technology and arts to effectively convey a message.  Head on to our Graphic Designer Service to request a quote! If you have any questions regarding our services, you may reach out to us via our Contact Us page. Read through our FAQs to know more about our services.