Just like everybody else, you might assume that off-page SEO is just all about links. Well, sorry to tell you, but they're not. According to MOZ, off-page SEO can be associated with the activities performed outside of your website to add impact on your rankings in the SERPs or search engine results pages. Basically, this process allows you to show or tell Google what others think or feel about your website. Google will then rate you for your authority, relevance, trustworthiness, and popularity. To make sure that your off-page optimization is effective, here are some SEO Expert Tips you should not forget.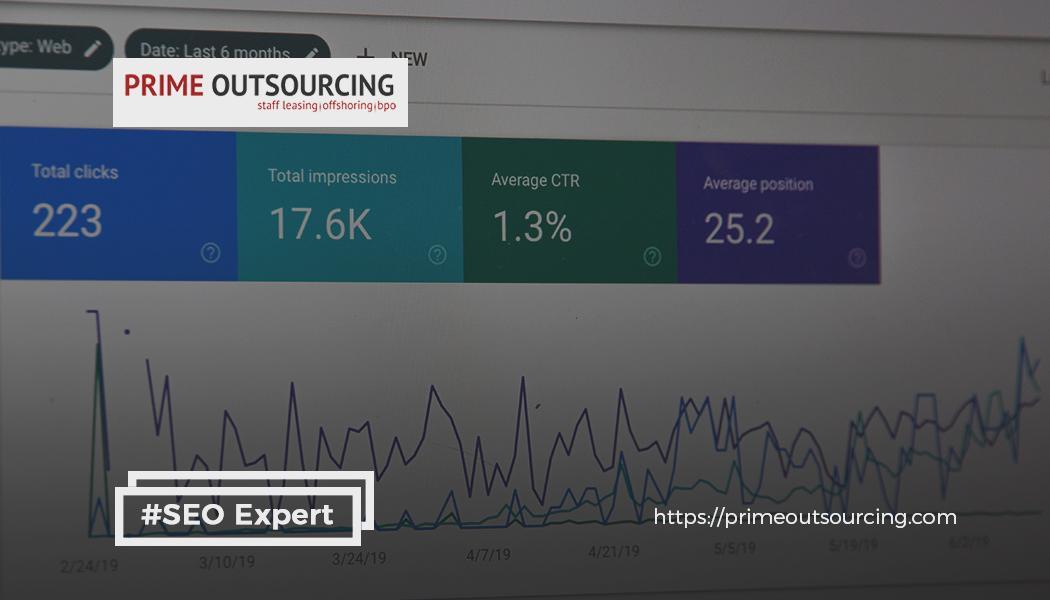 1. Create Shareable Content
One thing that will never change in the world of SEO is the phrase, "Content is the King". It is one of the smartest ways to generate natural backlinks to your pages or website. A content can be termed as "shareable" if users can connect or relate with it to the extent that they will share or use it as a reference on their own page or website. Thus, as a reminder, don't forget to do enough research to keep your content timely and relevant.
2. Influencer Outreach
After creating a shareworthy content, make it a point to connect, reach out and communicate to some of the influencers who are famous in your industry. Ask them to visit your page and request for link backs from their blog and ensure that you have the links for highly-relevant domains.
3. Social Media Engagement
You might be a little taken aback, but social media engagement is another highly-effective off-page SEO technique. Your social media presence plays an important role not just in growing your business and reaching your target audience but at the same time on helping you get more backlinks. Some of the most famous social media sites you must never miss include Twitter, Facebook, LinkedIn, Pinterest, and Instagram.
4. Social Bookmarking
If you want to promote your website, social bookmarking sites should be one of the top platforms you must use. Popular bookmarking websites can help you gain high traffic to your webpage if you bookmark them. Some of these famous and high PR bookmarking sites include Reddit, StumbleUpon, Digg, Slashdot, Diigo and Technorati.
5. Forum Commenting
Another off-page technique you should try is forum commenting. You will have to find forum sites that your business can relate to and then participate in their discussions. Make connections in that community through commenting, replying to threads, answer questions and give suggestions. You can check out some forum submission sites such as Flickr, AddThis, BbPress, CareerBuilder, and Chronicle.
6. Blog Submission
Blog directory submission assures quality backlinks. However, it might take some time for you to see the results but on the other hand, it promises results that stand out in a longer period. You can try blog submission sites such as Boingboing, Technorati, Blogadda, and Elicdir.
7. Article Submission
There are high PR article submission directories where you can submit your articles. However, you should take note that your content is of course, original and high-quality. You must not forget to give your article a good title and choose its right category. You can browse some free article submission sites such as TheFreeLibrary, MagPortal, EzineArticles, Hubpages and BrightHub.
8. Image Submission
There are many image submission sites but one thing that you should always remember is to provide the images with their right URL, meta tags, title, and description. You can share your images on several sites such as Flick, Instagram, Picasa, Tumblr, DeviantArt, Imgur, Mediafire, Shutterfly, and Pinterest.
9. Video Submission
If you have videos on your website, you can make them more popular by sharing them on some famous video submission sites. Complete the details of submission such as reference links, title, description and tags. You can send your videos to YouTube, Vimeo, GetMiro, Vine, Hulu, Break, MetaCafe, and DailyMotion.
10. Utilize Google My Business
Last 2018, Google My Business was recognized as a key component in search engine optimization most especially for boosting local SEO ranking. However, you should take note of the following:
Make sure that all of the information you will input is up-to-date, accurate and comprehensive.
GMB needs a description with up to 250 characters; Make the most out of it.
Ask and respond to reviews.
Constantly post an update about your product and services.
Check your GMB inbox and reply to the messages.
Upload real and actual photos in your account and put them in the right category.
Make use of GMB insights to keep in track with your customer's paths.
Most content marketers and bloggers are knowledgeable about on-page optimization but only a few of them are aware of off-page optimization and how it really works. If you want to ensure that all of your SEO efforts will not come to waste, you should put the same amount of attention for both off-page and on-page SEO.
Outsourcing an SEO Expert at PrimeOutsourcing 
There are a lot of things to consider when it comes to SEO. Having at least a bit of an idea of how it works should help you. However, if you think that you need more information than what's in the blog, you can always call for an SEO consultant. Prime Outsourcing offers affordable SEO outsourcing services to help every individual like you who wants to improve their SEO ranking. If you want to get more information about the said service, click here.