When we speak of "Content Marketing", a lot of you may instantly think about blogs, articles, and all other written content. While these are certainly true in all forms, the term is actually beyond just words.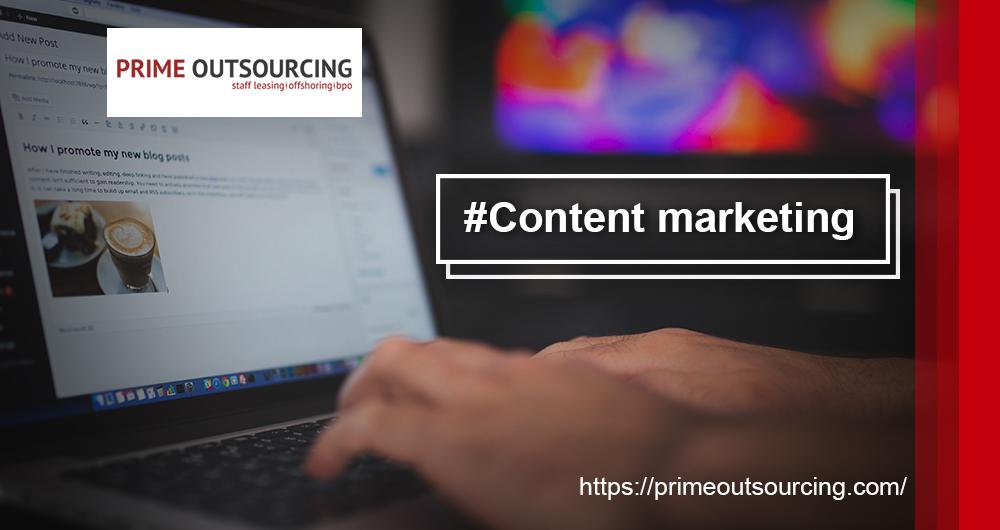 What Is Content Marketing?
"Content marketing is a marketing technique of creating and distributing valuable, relevant and consistent content to attract and acquire a clearly defined audience, with the objective of driving profitable customer action" – Forbes, What is Content Marketing?
Marketers must always be reminded that in this marketing strategy, its focal points are in the first two stages of the buying process:
Educating consumers about a brand that they may not have considered before.
Raising awareness of solutions.
Furthermore, it is also considered as the primary driving force in our present digital marketing landscape. Well, it has been ever since. Digital marketing has always been the go-to marketing strategy of all types of businesses even before.
The main goal here is simple, you must be able to provide "valuable" content to your target audience. However, along with the changes in the objectives of this type of marketing as well as the rise of the new technologies in both content creation and allocation, it goes to show that this type of marketing technique is also vastly evolving into a more sophisticated and more mature form.
As for every business, your content marketing strategy must always be in the sink with the trends. But then again, keep in mind that not all current trends may be applicable to your brand. Be able to identify whichever suits your brand and incorporate it into your strategy to gain effective results.
What are the Types of Content Marketing?
There are many kinds of content marketing as there are many ways to promote your brand. We have listed below some of them which you can make use of in your business: 
1. VIDEOS
This is one of the most effective content marketing tactics that marketers make of use nowadays. Consumers today would rather prefer to view video content because, at the same time, it is also their form of entertainment.
Note that a short and attention-grabbing informational video is perfect if you are promoting brand awareness. On the other hand, a how-to video or a product demo is perfect in convincing consumers to purchase your product.
2. INFOGRAPHICS
These are eye-catching visuals that are relevant to the message you are trying to relay. Infographics are typically used to present statistics, diagrams, charts, graphs or even explain a complicated subject regarding your brand. 
Infographics help brands to educate their target audience and provide useful information that can add value for your leads and customers. This form of visual marketing helps the viewers to visualize statistical information so they would better understand why something is valuable or how something works.  
3. EBOOKS
Ebooks have longer forms of content. It must have valuable content that will provide your readers with useful information and insights about their needs. What marketers should take into great consideration is that it is not always about selling to your target audience. It must be about building a connection and relationship with them so they would trust your brand.
Ebooks are another effective form of marketing as it provides more value for your business leads and customers. Take note that it doesn't have to be more than 5 to 10 pages long. Rather, it should have a piece of useful information about your target reader's needs and challenges. Also, it should not be about selling, rather, it must be about establishing a relationship with your target consumers. 
4. GIFS AND MEMES
This type of strategy is one of the newest trends that are famous to everyone. These can be found in every social media platform and that is why marketers have also adopted its use. Gifs and Memes are also the most shareable content that can be seen online. 
Nowadays, you can see gifs and memes being shared everywhere online. Both these contents have been extremely popular among the online community that even different brands had their versions of it. More so, both are also the most shareable types of content marketing on the web today.
5. BLOGS
This is the most popular type of online content. Blogs are the most effective way of improving your SEO and enhance the organic traffic to your website from search engines. Plus, it can also help you make the most of your marketing's limited budget via supplementing any advertising with your inbound content. 
Websites with blogs typically have better chances of ending up on the first page of search engines such as Google. This happens when people search for such relevant keywords. 
6. CASE STUDIES 
This is one valuable type of content. Case studies contain customer stories of how a specific brand has helped them become successful in terms of their business or struggle. 
As for business owners like you, you can make use of case studies to showcase or highlight your specific product, services, or application. Moreover, consumers can better understand how your brand can add more value to their lives or business. 
7. WHITE PAPERS 
This type of content is somewhat similar to eBooks. It is also another kind of long-form content that can be used as a lead magnet. The difference between the two is that a white paper is more informative, data-driven and detail-focused. According to marketers, this is one of the best forms of content marketing for B2B and other small businesses that want to be better known, gain respect in their type of industry. 
Outsource Your Content with PrimeOutsourcing 
Content marketing is an essential part of all your marketing efforts. PrimeOutsourcing has Services that will cater to all your marketing goals. Learn more about our featured services today, or better yet talk to our marketing representative about your content marketing needs!  PrimeOutsourcing has an array of services that are suited for your type of business needs. We make use of the latest tools and technologies to ensure you of quality and effective outputs and results.