Most people see content writing tasks as simple. Well, if you haven't been really in the field, you will most likely say that. However, once you have a taste of the experience, you will know how much you are wrong and that each content you can see on the internet is far from being simple. First off, once you have heard of the word content, you will automatically think about blogs. But other than that, do you know that there are a lot more website content writing services out there? Well, if you ever have a plan on being in the business or you're a businessman looking for ways on how to expand your marketing strategy, this is the perfect time you should know about them.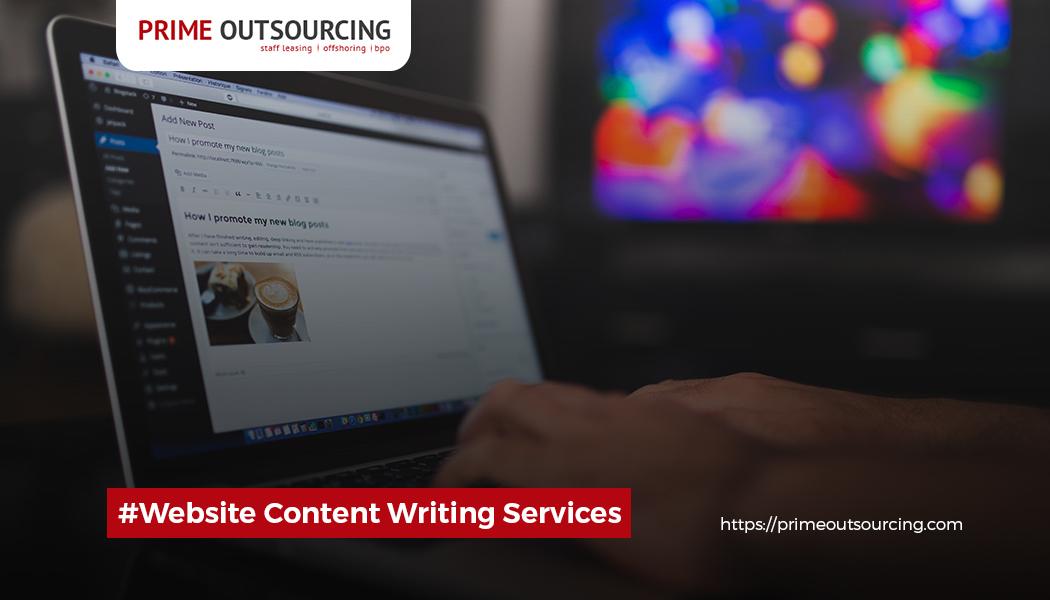 1. Articles
As much as articles want to have their own identity, up until today, many people confuse them with blogs. Thus, for articles' sake, you must know they have a lot of differences. As much as blogs found online, articles are the type of writing you will rather most likely read in magazines, publications, and journals. You can also find articles online but you can differentiate them with blogs through paying attention in the writing style, length, and tone. Remember that this type of content is often very detailed, has a formal tone and usually made up of 500-1,500 words.
2. Product Description
This type of content is basically used to give potential customers an idea of what a product or service is offering. As a writer, you must take note that writing product descriptions are more detailed and informative rather than fancy and entertaining. You must be able to include all the details, features and specifications of the product or service, most of the time in the very least possible number of words.
3. Social Content
As social media sites continue to prove its importance in the digital marketing world, social media content has also become a necessity. However, as each of the site involves different protocols regarding content publication, many social media marketers are looking for writers who have a fair share of knowledge in various social networking sites.
4. Press Releases
Press releases are created for announcements and primarily answers the WH questions (who, whom, what, where, when, why, and how). Public relations officers are the ones who most likely write press releases but nowadays, a lot of clients also give this task to content writers.
5. Technical Writing
Technical writing as you probably know involves another complicated type of content to write. A technical document should not only be factual but it also has to be straightforward, complete with directions, and explanations. Some technical documents you might have already encountered before are training materials, manuals, design plans, whitepapers, and other technical documentation.
6. Ebooks
According to WeAreSocial as of January 2019, there's already a total of 4.39 billion internet users from all over the world. With that being said, ebooks were also getting more and more popular and many readers are turning into their electronic devices to read instead of grabbing a physical book. Plus, with the advent of e-readers such as Kindle, writers who are fairly experienced in developing ebooks continue to be in-demand.
7. Reviews
Reviews are also now considered as a part of the content community. However, reviews nowadays do not only involve analyses of books, novels, films or articles. With the popularity of e-commerce websites, demand for product reviews are also being a trend.
8. Website Content
A website cannot be called as one without texts and descriptions. Website contents are found all throughout the site, from the About Us page, Contact Us, Products and Services, etc. Website content is definitely important as it helps in creating and building your brand.
9. Transcripts and Translations
As for how the definition of "transcript" goes, this kind of content is based on an original video or audio content transcribed and put into written form. Also, as regional content continues to grow its demands, writers who can understand and translate different languages are being much needed too.
10. SEO Writing
SEO plays a great impact on digital marketing and you must know that. SEO can help a website gain a high ranking in the search engine. With the right words and exceptional knowledge in SEO, an SEO writer can be a huge help in boosting online marketing strategies.
Website Content Writing Services at PrimeOutsourcing
Website content writing services can be categorized according to use, form, industry, writing style, etc. This list only contains the basics and you will stumble with many more out there. However, whatever website content writing services you think might fit your skills, you must remember that the more you are flexible, the more job awaits you.
On the other hand, if you are one of those businessmen who want to expand your market reach, you do not have to worry if you think that these tips require a lot of time and effort. There are a lot of outsourcing companies out there that offer a bunch of skilled professionals who can do the job for you. And of course, look no further, PrimeOutsourcing is home to some of the best content marketing professionals in the field. Whether you need someone to write content for your website or create descriptions for your products, our in-house writers got your back. For more info, contact us here.