All companies strive to be the best in their field. Just like you, everyone wants to gain a competitive advantage through improving customer service, reducing costs and harnessing efficiency. However, not all business owners have a massive budget to reach these goals. If you are one of those passionate businessmen who want to boost their businesses but only have a limited budget, you may want to consider software outsourcing. But of course, you must be fully aware of the process before you start. So, here's everything you need to know about outsourcing software development projects.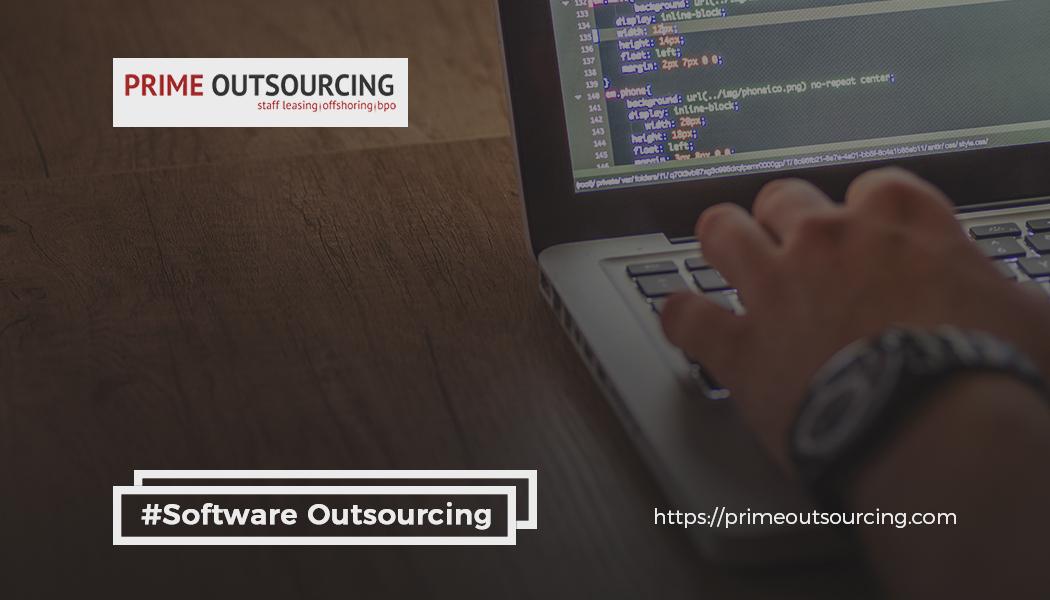 What is Software Outsourcing?
Software outsourcing or software development outsourcing is the process in which a company or an organization hires a third-party software contractor who will be responsible for the software related tasks. Instead of hiring an extended IT team, the company chooses to hire a third-party company to cut-down costs and minimize facilities. Also, this is a smart approach to give more emphasis on the company's complex tasks and issues.
According to a study by Information Services Group or ISG, the yearly global revenue coming from information technology outsourcing can be estimated from $60 billion up to $70 billion. Hence, proving how much software outsourcing is truly effective in providing a business with a competitive advantage. If you are still doubtful about it, here are some of the reasons why software outsourcing is a must for your business.
1. Larger Number of Talents
Personally hiring an IT specialist will surely cost a lot of your time and money. You are lucky if you can find the one with the perfect credentials and expertise like what you are hoping for. On the other hand, outsourcing is not just time-saving and economical but it will also give you access to a larger pool of talents from all over the world. You won't need to worry about their development or deployment as the outsourcing company will be responsible for it.
Outsourcing, in general, enables you to have access to a wider demographic of worldwide talents. More so, being able to hire skilled and proficient professionals around the world will help your development processes easier for you. This will include streamlining the integration of your website, make an effective design, and implement projects. Plus, your projects can also be done much quicker. 
2. Better Security
If your in-house team does not have an IT specialist, you might get in trouble. An IT specialist is in charge of strengthening and maintaining software security. If you fail to have one in your in-house team, security flaws may happen and you will face some troubles. Hiring a software outsourcing team will ensure you a better IT security as they have the complete set of people specializing in the field.
Nowadays, software security risks are everywhere. Cyberattacks can happen at any time of the day and it can affect everyone. This includes the concerned individuals, corporations, and even the government. This is why outsourcing your software development to the right people will secure your software development essentials.
3. Regular Software Maintenance and Support
Software is not easy to maintain as bugs and modifications never stop. Getting an expert team who will handle it regularly is the best solution to make sure that your software is always safe, secure and effectively working. The software requires maintenance for the following reasons:
Bug Fixes

– Bug fixing is a priority when it comes to maintenance management. This process includes looking out for errors in codes and then correcting them. 

Enhance Capability

– This includes improvements in features and functions to make a solution compatible with the varying market environment. Moreover, it improves software platforms, work patterns, hardware upgrades, compilers, and all aspects that are included in your workflow. 

Get Rid of Outdated Functions

– Useless functions are not worth keeping, it occupies space and affects the efficiency of your software solutions. Removal of these functionalities will make your system more adaptive to cope with the ever-changing trends in technology.

Improve Performance

–  This happens once your outsourced developers have detected issues through testing and then resolve them. Plus, data and coding restricting as well as reengineering is a part of software maintenance. This practice also prevents the solution for vulnerabilities. Most especially, it is developed to stop harmful activities such as hacking.
4. Cost-effective
By outsourcing your software needs you can save up to 30% on your operational costs. These savings can even multiply depending on the wages of the specific country where your software outsourcing vendor is in.
When we speak of outsourcing in general, the usual reason why companies outsource is to reduce their costs. As for business owners like you, when you outsource a project, you will not need to invest in infrastructure and pay operational costs as well as HR services. 
5. Accommodate Demands
There's always a time when businesses are at their peak. And most of the time, the first thing that comes to mind to accommodate the demands is mass hiring new employees. However, you should realize that this kind of solution will only result in lower efficiency and greater cost. Though, If you will consider software outsourcing, you do not have to go to all those troubles. You can hire them whenever you need them without any commitment and balance the workload, plus save time and money.
More so, the continuous innovations in technology go hand in hand with the demands of your software development. As for other organizations, they would require top-notch talents. However, the pool of skilled experts will not always be able within your specific demographic. Outsourcing your software development is one common effective solution for this predicament. 
PrimeOutsourcing's Software Outsourcing Solutions 
These are only the common advantages of software outsourcing service. If you know that your in-house IT team cannot handle all of your software needs, it would not hurt to consider software outsourcing to solve your issues. Prime Outsourcing offers a pool of IT Specialists, Programmers, Web Developers, and Web Designers to answer all of your needs. If you are interested, simply Contact Us.