Search engine optimization is an important part of building an online presence. And anyone who includes this strategy in their marketing arsenal knows that the process is not at all easy. Several challenges must be faced along the way, including Google's strict algorithm. What makes SEO success all the more difficult to achieve is the presence of misconceptions that can send a campaign off its track.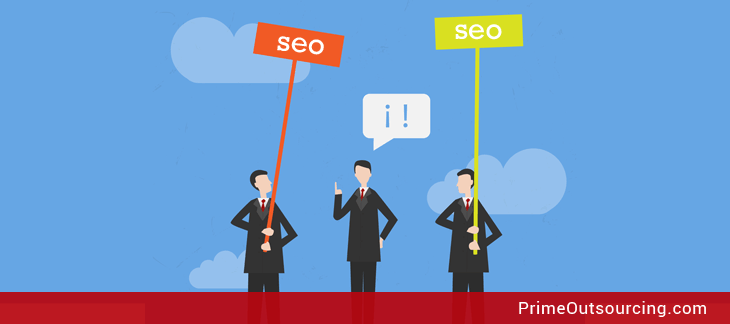 What is SEO and How it Works?
So let's start with the basics, search engine optimization or what is popularly known as SEO is basically the practice of increasing both the quality and quantity of traffic to your own site via organic search engine results. Furthermore, there are two types of SEO namely:
On-page SEO.

This involves everything you can control within your website to improve your rankings. Your on-page optimization includes keywords presence, site speed, header text, URL structure, meta description, SSL/HTTPS, etc. 

Off-page SEO. From the word itself, your off-page optimization is anything that is done on other websites that will determine your rankings. This generally refers to links. 
As an online entrepreneur, it is very important to understand that Search Engine Optimization does greatly matter to your business. Your SEO will help you in your brand building, better positions on the SERP, increased traffic, higher chances of your traffic becoming leads, business growth even outside of your geographic boundaries, and a better understanding of what your customers want to see.
If you are invested in your campaign, you are probably aware that there are a lot of myths circulating about SEO in general. Make sure you do not fall prey for these misconceptions to minimize, if not prevent, costly failures.
1. SEO is Defunct
Many believe that SEO is already done, but there is no truth to this claim. Websites need to be optimized so they can be found by search engines. And this only means SEO is still necessary to establish your site's presence on the web.
What is dying is the use of "black hat" SEO tactics that some shady marketers do to manipulate the system in their favor. With Google and other search engines implementing stricter rules, such bad tactics are counting their days and marketers need to focus on legitimate SEO strategies, such as the development of quality and unique content and on-page optimization, among others.
2. On-Page SEO is the Only Relevant SEO Strategy
There is no denying that on-page optimization is essential to lay the foundation of higher search engine rankings for your website. However, that does not mean it is the only thing that matters. Equally important is to pay attention to your off-page tactics as they also do a lot in getting search traffic to your site. Things such as social networking, guest posting, local listings, blogging, and video marketing are some of the off-page optimization techniques you should invest in.
Google considers several off-page factors when deciding if and where web pages should rank. One major factor for this is the links. Every link that you receive is proof of your brand's quality and authenticity. 
3. The Only Measure of SEO Success is Ranking
Know that the measurement of SEO success is not based on ranking alone. Rather, there are other important factors that you should take into account because they can greatly help you in making informed decisions on how to properly promote your website. These metrics include bounce rate, organic traffic, new visitor growth, number of shares and conversion rates among others. What is the point of ranking higher on search engines if your website is neither converting visitors to customers nor generating profit for your business?
To measure your SEO's performance you have to track your keyword rankings, backlink quantity and quality, organic traffic, time spent on Page, bounce rate, mobile traffic, click-through-rate (CTR), domain authority, returning visitors and direct visitors.
4. Small Businesses Cannot Do SEO
Implementing an SEO campaign is not just for big businesses. Small businesses can also run their campaigns even with a small budget at hand. It is just a matter of doing research and learning from industry professionals by attending their conferences and reading their blogs. To ensure success, testing before campaign implementation and ongoing monitoring should be done once the campaign is underway to identify which techniques work and which do not.
4. It is Alright to Accept Any Link
When it comes to off-page SEO, many website owners and marketers believe that they need more links to improve their SERPs. So they accept a sheer volume of inbound links whenever possible, only to find out later on that they are in hot water with Google's algorithm.
Take note that more links do not mean better ranking. Some low-quality links can drag your site ranking down. So when link building, think about quality over quantity. Only go for natural links, which you can earn by making great content that people would want to read and link onto.
5. Implementing SEO Campaigns is Easy and can Be Done By Anyone
Sure, there are components of SEO that are easy to understand, such as adding keywords and meta titles and tags. However, you should know that SEO goes beyond these tactics. Some metrics need to be considered and there several other strategies that require careful attention before being used.
The point here is that SEO is serious stuff and should be handled by someone knowledgeable in the field. If you simply assign it to your IT folks or someone in the company who does not have a background in SEO, chances are, you will blow thousands of dollars and even put your website at risk. To avoid such fate, learn the ropes of the trade to develop strategies that will work for your business and learn to adjust them when changes come in the way.
Search Engine Optimization Outsourcing Services at PrimeOutsourcing
 The overall success of your website will greatly depend on how you handle your SEO. Consider your outsourced SEO specialist as your investment. PrimeOutsourcing has SEO Consultants that will be of a good fit for any type of niche. Talk to us and we'll sure to answer all your questions.