Not so long ago, people need to go to the malls, boutiques and physical stores just to make a purchase. Now given the modernization in our technological world, buying anything is made even easier with just the use of your mobile device and the internet. Furthermore, everything involved in an effective marketing strategy is all found in Digital marketing. The continuous stretch in our technological advancements has proven to be centered on everyone's ease of day to day living. In terms of online marketing, its primary concentration is with the user experience.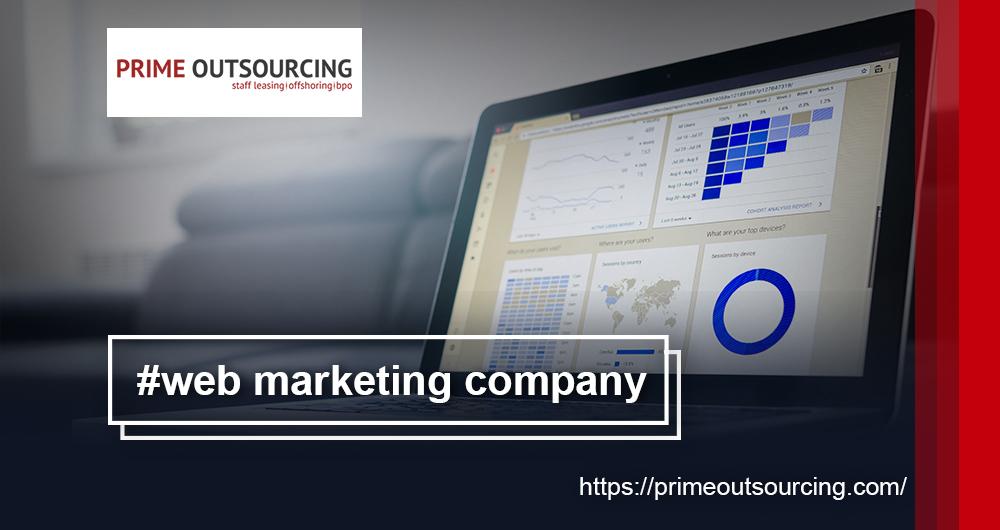 While digital marketing has been around for quite some time now, there is a vast difference in how it was before our present time. The evolution of this type of marketing has also shifted how both marketers and consumers perform their roles in the business industry. Over the past years, marketing, in general, had continuously keep up with the innovations in terms of technology and our relation to it. 
What is Digital Marketing?
Generally speaking, digital marketing includes all marketing efforts that make use of an electronic device or the Internet. As for entrepreneurs like you, you should leverage all digital channels that you can use online such as the following:
Social media

Email

Search engines 

Other websites to connect to your clients
Why You Should Use Digital Marketing? 
Generally speaking, digital marketing is continuously reshaping the way retailing is done. As mentioned earlier, all these innovations are focused on the user interface. Also, a consumer's buying behavior has made a tantamount shift as we speak. 
Digital marketing online has both paid and unpaid channels that you can use to market and promote your brand. More so, you need online marketing for the following reasons:
It is less expensive than traditional advertising. 

Enables your brand to reach mobile users.

It allows you to monitor how your brand reputation.

You can effectively and constantly inform, educate and communicate to your customers and target customers. 

It allows you to share your brand's story with people. 

It helps your business to stay ahead of your other competition.
The internet has ultimately become an avenue for marketers to effectively promote their products and services. As for businesses, if you want to retain your valued customers or increase your sales, an online version, as well as a mobile app version of your shop, is what you need.
According to surveys, around 60% of shoppers use their mobile devices for shopping while they are at the physical store to:
Gain more information about the product or item.

Compare prices with other brands.

Look for better deals.
In addition to the above information, statistics also show that more than 62% of consumers shop online at least once a month. 8 out of 10 consumers have been recorded to be very satisfied with their online purchases. As an entrepreneur, you need to know that in terms of online shopping, consumer satisfaction is defined in different aspects: 
Number of shopping options offered

Ease of checkout 

Variety of brands and products offered

Free or discounted shipping 

Payment options

Ease of making exchanges and returns
Since this blog post is all about our present era's innovations when it comes to user behavior, allow us to help you plan out a much better marketing strategy for your business. Here are some of the thing you should consider before you map out your marketing plan:
How Consumers Shop?
One fact that everyone would mostly agree upon is that shopping is indeed a necessity. Given today's innovations, many people are not any more pleased about having to go out and shop. Shopping online frees someone from having to travel back and effort, long ques for payment, and so on. Here's how consumers do their shopping online: 
Online shopping always begins with a search. 81% of consumers "Search" for a specific product online before purchasing. Furthermore, "Near Me" is also the most popular search phrase used by consumers to look for stores and products.

Smartphones are the key essentials that are needed to do online shopping. Statistics have shown that 50% of people use their mobile devices to search for food and accommodation. 35% also use their phones while at the physical store to compare prices.
What Influences a Consumer's Buying Decision?
Consumer behavior is what drive's a person to choose a specific product. This is one important aspect that marketers and entrepreneurs look into in planning out their marketing goals. As for business owners like you, a huge factor in a consumer's decision making is mostly based on emotions and reasoning. 
Product reviews whether good or bad are highly important for consumers when it comes to deciding whether they should purchase an item or not.

Social media influencers also make a great impact on the consumer's buying decisions. One perfect example of this is the beauty community influencers, their voice plays a big role for females to decide which beauty products are they going to purchase.

Engaging content is what you need to capture your target people's attention. Whether it is written content, a video ad or an infographic, it must always appeal to the people's desires.
Overall, the key elements involved in both consumer behavior and digital marketing is the internet. When it comes to user experience, consumers consult the internet to:
Gain information about a brand or a product.

For comparison (brands, products, and prices).

If they are ready to make a purchase.
Digital Marketing Services With PrimeOutsourcing
With online marketing's proven benefits, there are no doubts that it is now a necessity for every business. Looking for a online marketing agency won't be as hard as before as there are quite a lot of them on the web. However, finding the one who offers more affordable digital marketing services that will fit your budget will be the hard part. Here at Prime Outsourcing, we have in-house online marketing experts you can outsource and hire for your business. If you are interested and want to know more about how we can help you and your business through outsourcing, just click here.