Online fraud has been increasing in numbers and continues to double as more credit cards produce. In the US alone, it is expected to knock at $19 billion by 2018, 55% higher than that recorded last 2005 (Javelin Strategy & Research, Pleasanton, California). In the next 12 months, it will be expected to increase by more than 51%.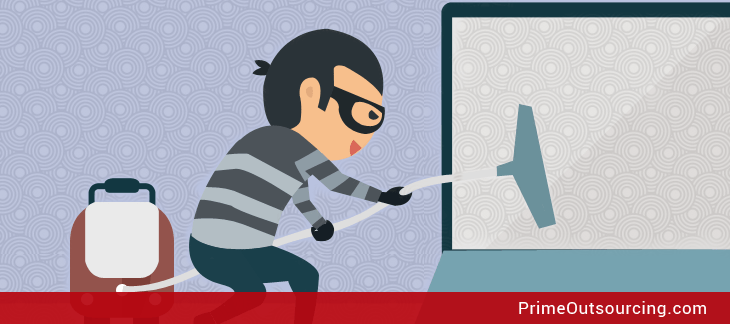 What is Online Fraud?
These fraudsters move their operations online by stealing products to stores then moving to e-commerce. People who engage themselves in this kind of act buy card numbers to hackers and then use these card numbers to purchase products online.
Smaller companies have a bigger vulnerability to experience online theft; however, companies who mainly operate online must also be well-informed on how to determine if the transaction will be a fraud or not.
There are technologies that can help companies to identify fraud by analyzing factors involved in a transaction. These issues must be considered before proceeding to any online transactions:
1. If the shipping and billing addresses do not match;
2. If the order is placed on an unknown device;
3. If the e-mail address associated with is unfamiliar.
In addition, "The Impact of Fraud and Chargeback Management on Operations, conducted by Javelin, suggests that outsourcing fraud prevention services can also help online businesses deal with online fraud.
"This study makes it clear: fraud costs are eating into many merchants' budgets, reducing the amount of money that could be spent on activities that grow and improve the company," said Al Pascual, director of fraud and security at Javelin. "Unfortunately, if merchants don't take action now, those costs will continue to rise as merchants attempt to mitigate the growth of online and mobile fraud."
Online fraud continues to operate discreetly and is inevitable as more companies and businesses are engaging more in online marketing.
Prime Outsourcing and Data Privacy
While there may be a wide array of outsourcing companies in the Philippines, here at Prime Outsourcing, we make sure none of our clientele nor our employees are harmed from any kind of data breach or online fraud. We ensure top-notch services while providing strict and professional security for all of your provided information. The company operates under the Data Privacy Act of 2012, guaranteeing that all of your data are solely used as a requirement to make the best out of our offered services. Visit our Privacy Policy and Terms of Use for more details.
For any kind of outsourcing needs or BPO Solutions, Prime Outsourcing has it all for you. To know more about our company and the services we offer, you can proceed to our Services page. Allow us to help you scale your business and reach all your business goals!