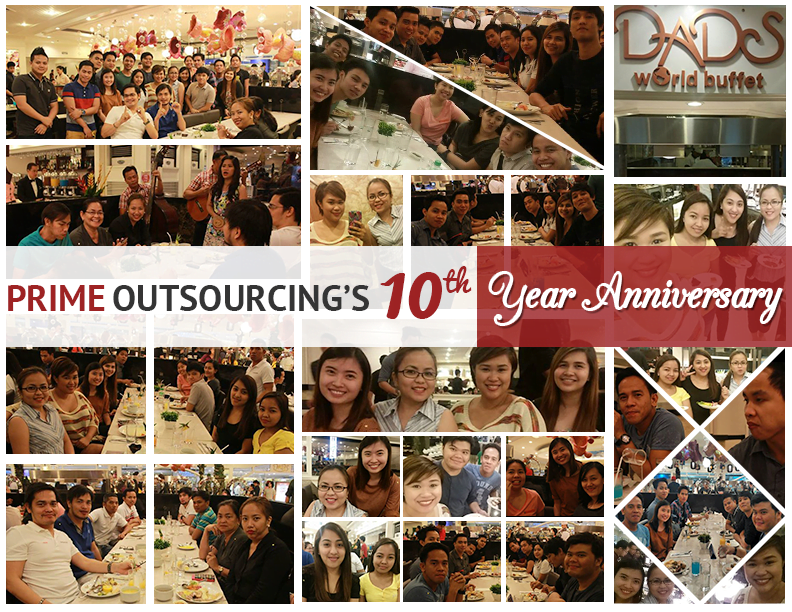 10 years ago, Prime Outsourcing was born. Who would have thought that what was once a simple idea of a company providing outsourcing services to both local and foreign businesses would come true and become an instrument to aid numerous individuals and organizations in becoming more efficient, while saving costs in the process?
A Decade of Prime Serviceability
Prime Outsourcing officially marked its 10th year in the industry on February 27, 2015. And to celebrate this milestone, the management, together with all employees, shared a sumptuous dinner at Dad's World Buffet in SM Mega Mall.
Given the wide range of food selections available, everyone got a fill of their favorite local dishes–and a taste of different international cuisines–not just once, but to their hearts' content. Adding to the fulfilling night was the performance from the roving musicians who willingly took song requests from Prime Outsourcing's employees.
Of course, as expected, everyone had a great time and is looking forward to Prime Outsourcing to celebrate more years in the industry. It has been a great ride for the company. Thanks to all those who made its first decade truly memorable!