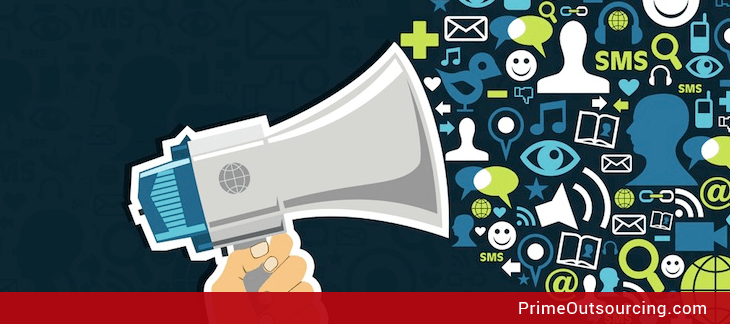 Nowadays, you should look beyond your business website when it comes to marketing your products or services. If you want to better establish your online presence, reach out to your target market and avoid falling behind the competition, the next best weapon you have comes in the form of social media marketing.
Usage of sites like Facebook, Twitter and Instagram have been much hyped and promoted by marketers. Numerous businesses also attest to the contributions these platforms have on the success of their marketing campaigns. So if you want to replicate their success, you should consider pursuing social media marketing, too, and there are good reasons for this.
Reasons Why You Need Social Media Marketing Today
1. Your target audience can be on social media
Statistics portal, Statista, projected that by 2016, the number of social network users worldwide will be approximately 2.13 billion. That is 1.4 billion higher than in 2012. Such a figure goes to show that social network penetration around the globe is constantly growing. This is also a clear indication your target market could be on any of the social networking sites available today.
As a business owner, you want to be where your customers are. Social media gives you that opportunity by allowing you to keep a page where you can be in tune with your audiences' needs and behavior. This, in turn, gives you an insight into how you can improve your existing marketing strategies and tailor them to fit your audiences' needs.
2. Foster customer engagement and participation
On the social web, interaction is not one way. Prospective customers do not just look at or read the content marketers and brands put forth. Instead, they have the power to respond to and share the content directly.
For your business, this is an opportunity to interact with customers and establish your reputation. You can use social media as a channel not just for sharing content that audiences find valuable, but also to build a community where you can answer concerns directly or let other customers advocate for your business.
3. Nearly free marketing
Sure, you may have to resort to using paid ads to improve your social media presence, but setting up a page on sites like Facebook, Twitter, Pinterest, Instagram, and LinkedIn will cost you nothing. Nonetheless, sharing marketing collateral also comes for free as opposed to having them advertised over traditional marketing channels. In short, all you need is an investment of time, effort and, probably, a bit of cash to implement your campaign.
4. Improve your site's search engine rankings
If you have a website, you know that SEO is one of the best ways to get more visitors.  However, with SEO rules ever-changing, traditional strategies like using title tags, keywords and meta descriptions; regularly updating your blog; and improving the way your site works are not enough to capture traffic.
Today, most search engines take into account social media presence when calculating site ranking. So if you are active on social media and you have a participative audience, your pages could be sending signals to search engines that your business is reputable. This, in turn, can aid in improving the ranking of your website on search engines.
Outsource Your SMM With PrimeOutsourcing 
As a business owner, your day-to-day task of running your own business is something that puts great pressure on your shoulder. Adding up your social media marketing to your plate is another major responsibility. PrimeOutsourcing is known for its competitive, proactive and diverse talents. With our passion and dedication for our jobs, our company operates 24/5 Mondays to Fridays. We have social media experts that can cater to your brand. Talk to us and find out more about our featured services!