Just like how families celebrate this gift giving season, Prime Outsourcing company held its annual Christmas party tradition for this holiday's festivity at Chicago KTV Bar in Metrowalk, Pasig City last December 22, 2017.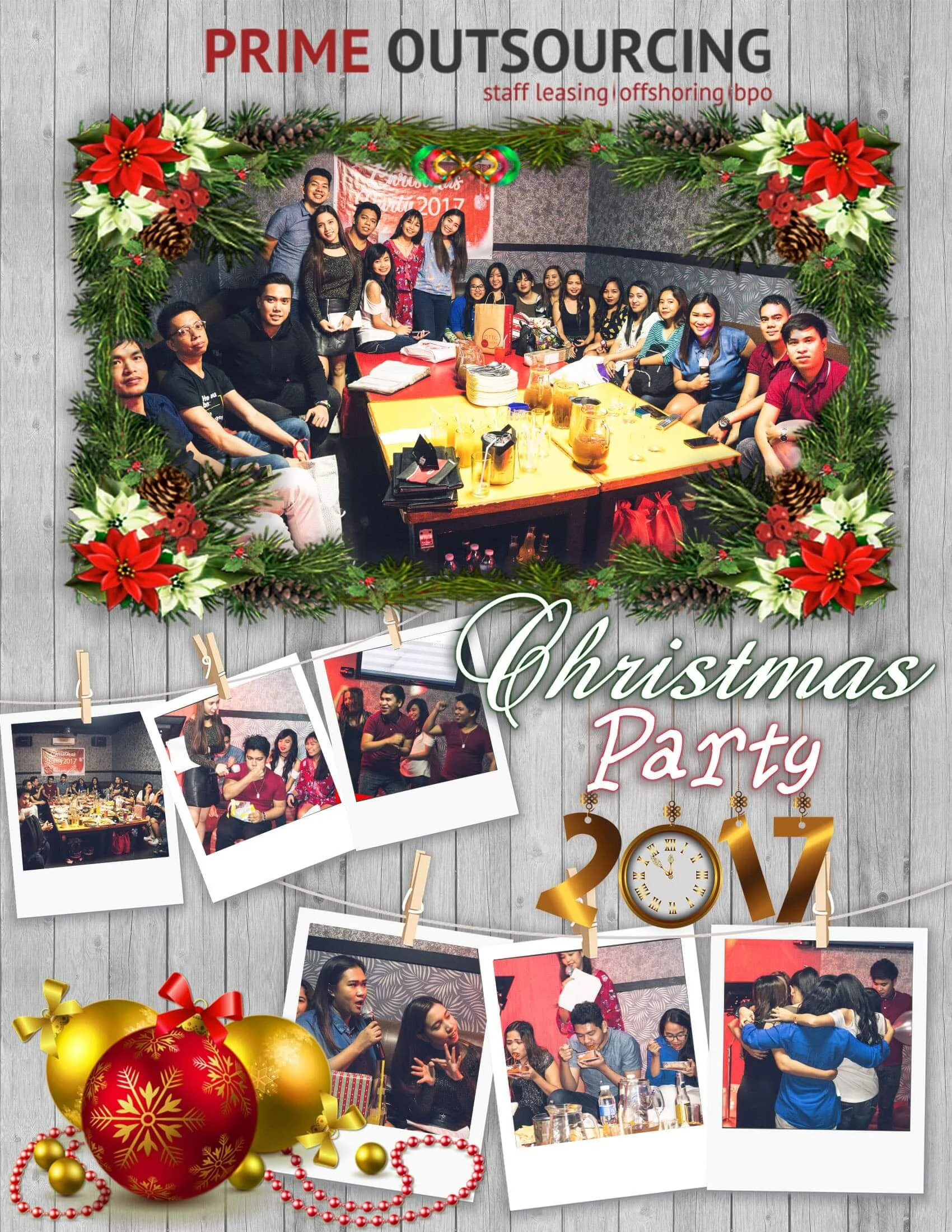 Fun games such as Chubby Bunny, Stop Dance, The Coke Game, Kasya-Pero-Di-Kinaya, Pass the message and the Spicy Noodle Challenge were also played making the party fun and  exciting for everyone. Employees also get to have their Christmas wish lists fulfilled through exchange gifts.
Variety of food choices were also served during the event letting everyone have a taste of the Chicago KTV Bar's gastronomical delights.
To make the event extra special and a lot more exciting, there's also a raffle where lucky employees had the chance to go home with cash prizes ranging from P1,000 to P3,000 and a computer set.
Aside from celebrating the Christmas season, the event was also intended to boost morale, improve company culture, form stronger bonds and camaraderie among the employees.
The party also served as a perfect opportunity to thank and celebrate the employees for their hard work, loyalty, and dedication. Selected employees were given recognition during the event for their outstanding performances and for being a good example to fellow employees.
Capping the night off, prizes for the singing contest were given away and no one left home empty-handed with everyone receiving a giveaway.
The night was filled with fun and laughter allowing everyone to unwind free from work
Prime Outsourcing company would like to wish you and your family a Merry Christmas and a prosperous New Year. May all your wishes come true!