Prime Outsourcing has once again celebrated its annual Christmas Party last December 21, 2018 at a very classy hotel in Mandaluyong, The Legend Villas. The hotel's ambience was perfect for the occasion since the theme of the celebration was vintage. Everyone strutted their outfits for the night drawing fashion inspiration from the different eras of the past decades.
This Year's festivity was filled with delightful merriment, laughter, fun games and of course, prizes! Other employees had their own shining moments, showcasing their own talents.
Three teams of newly hired employees and one solo performance from one of the tenured employees competed against one another for the best performance. The team who performed a stand-up comedy bagged the first prize, followed by the team who performed a sultry dance number in the tune of "Buttons" by the Pussycat dolls. The team who performed a dance mashup of the current trending songs got the third prize and the solo song performance from one of the employees was the fourth. Although there was only one winner, all the staff who performed on the talent portion received cash prizes.
The fun filled games was another highlight of the party. Most games were a battle of sexes, the team of male employees rivalled against the team of female employees on games such as what is in the box, cup relay, "putukan ng lobo with a twist" and many more. All games had cash prizes and to top it all off, nobody went home empty handed. All non winning participants were also given consolation prizes.
Two of the most awaited parts of the night were the awarding and the raffle! Well deserved employees were also given recognition for their hard work and for being a good example to other personnel. The best dressed for both male and female categories were also awarded later on that night.
Two computers were given away as the major prices for the raffle. Cash prizes were also given to the lucky employees that were picked. Luckily, all employees received something from the raffle.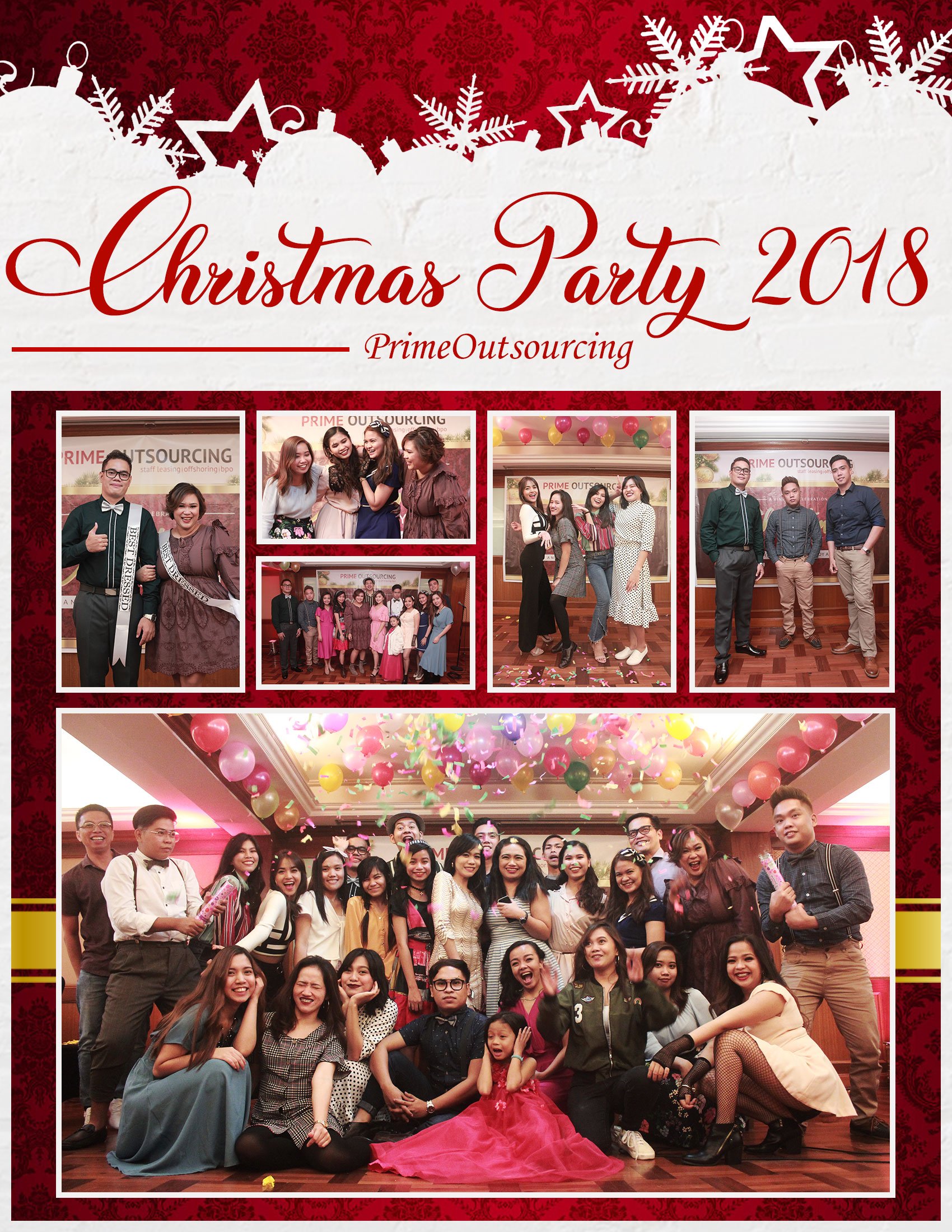 What made the event even more special was not just because of the games, gifts, sumptuous food and prizes. Prime Outsourcing's Christmas party was also graced by the CEO's family. They served as the judges for the employees performances and they were also the one who picked the best dressed for both male and female categories.
It was yet another successful event for the company's Christmas Party. Everyone deserved all of what they have received and what is more important is that, everybody had a blast!