Continuous innovation, that is definitely what to be expected over the incoming year. Although there are already trends that are about to be introduced comes the year 2019, it is also important to keep an open eye for further possible changes to happen. In terms of web development, it is more fitting for marketers to have millennials handle this job role.
Since millennials are products of the new generation, they are very adoptive. One advantage of the new generation is that they can quickly respond with the constant changes that are happening not just in the technology but also in today's society and culture.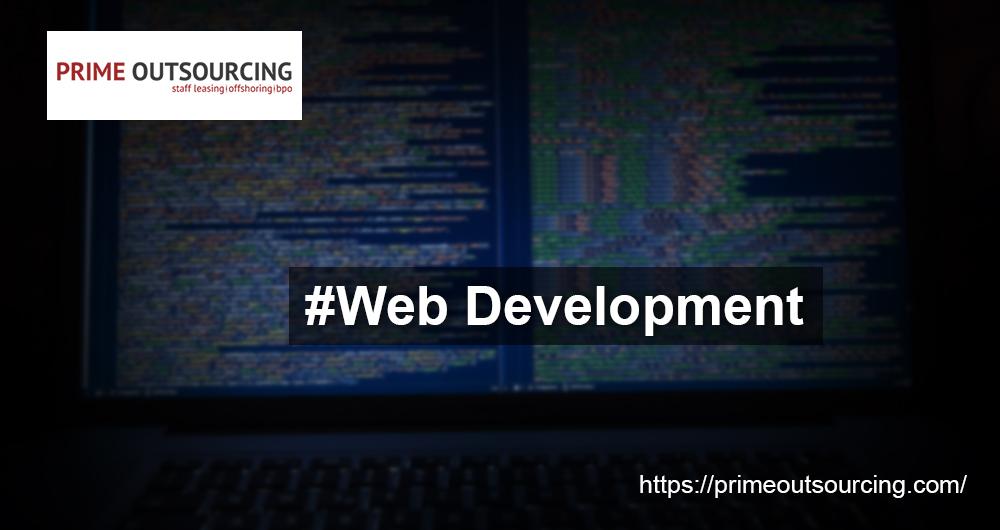 Web Development Fundamentals 
Web development consists of building, creating, and maintaining a website. All aforementioned responsibilities include aspects such as:
Web design 

Web publishing 

Web programming

Database management 
A web developer may also be involved in designing a website, however, it also includes writing web scripts in PHP and ASP languages. More so, another role of a web developer is to help maintain and update a database used by a dynamic website. 
The internet is continuously evolving and trends easily come and go. Every form of industry is undergoing distinct alterations constantly and web development is included. Throughout 2017 and 2018, technological advancements have incorporated the use of virtual reality, cryptocurrencies, tracking user behavior and let's not forget the use of AI in chatbots. According to the study, some of these current advancements are to remain in trend and will be enhanced further in the coming year.
We are now a few weeks into 2018, as we welcome the coming year, allow us to give you a list of some of the upcoming to be introduced in 2019:
Progressive Web Apps
Although PWA has been already introduced in the later years, it was only this year that it became known. PWA is based on 3 whales: JS, CSS, and HTML. These applications are designed to simplify the user's interaction with the application itself. These applications features are as of follows:
Adaptability to any smart device

User convenience

The app is independently updated
Besides, all applications have secured platforms, through HTTPS and the given automatic update through the service worker API.
1. Javascript and PHP 7
The use of Javascript remains to be on top of the used tools in web developing. Although it gained a lot of controversies in 2017, it is still the most popular form of programming.
PHP 7, on the other hand, has gone through drastic changes since it was first released. However, the record shows that at our present time, there are over 80% of websites which use PHP 7.
2. Cryptocurrency
The use of cryptocurrency is sure to move forward in the coming year. Trading platforms and other digital block-chain products will continue to reign in 2019. Keep an eye for other possible smart contract languages for creating a cryptocurrency.
Keeping up with the trend is now everyone's responsibility. However, this role is more critical for web developers and even business owners. Irresponsibility may result in something you would never want for your business and thus, you should always ensure that you are updated. 
3. Single Page Application 
This is a type of web application that is based on Javascript and works well with user devices. It is responsive navigation actions, minimizes interruptions due to page reloading, and it also boosts performance. 
According to web development experts, it is an excellent choice in building a responsive website, support mobile, tablet and desktop apps. More so, it is also suitable for hybrid apps based on React and Angular frameworks. 
4. Motion UI
Interactive web design is what's gonna be on-trend and Motion UI will remain in the game for its amazing animation, dynamic graphics, and usability. This trend showcases the developer's ability to interpret a visual story while communicating with the viewers using different tools and techniques. 
5. Artificial Intelligence 
Also known as AI or Bots can mimic human intelligence and perform cognitive functions such as the human's ability to learn, collect data, analyze information, understand emotions and even solve challenging problems. AI's, in general, can perform the following: 
Multi-task automation 

Analytics solution 

AI-enabled communication 
Examples of these AI's that are currently domineering this current trend are virtual assistants like Amazon's Alexa, Apple's Siri, and Microsoft's Cortana. 
6. Mobile-Friendly Website
These are websites that work well on mobile devices. Mobile-friendly sites make use of touch controls and can also fit well on smaller screens for faster navigation. More so, these sites have up-to-date features that make them load faster, giving people a very good user-experience. 
Web Development Outsourcing 
Outsourcing web development projects can be a no go subject for some business owners. However, in today's technological advancements, combined with the popular demand for project outsourcing, it has also been one of the business processes that foreign companies outsource in the country. 
If you are considering outsourcing your web development, know that you have two options for this matter. You can either hire a freelancer or contract a web development company. Also, there are quite significant differences between both. Outsourcing to web development companies can be a little pricey but you will be assured of the quality of work and reliability. More so, these companies invest in their tools and technologies being used for their projects. Freelancers, on the other hand, are cheaper. However, if you are looking for a web developer to do small and quick work on your site, a freelancer can be a good choice for you. 
You can find freelancers on Upwork or any similar platforms. Moreover, if you prefer to work with a team of professionals, outsourcing to web development companies is the right choice for you. 
As a business owner, you should never settle for less. To succeed, make sure that you only get the best web development strategies. If necessary, acquire web development services from an astounding outsourcing company such as Prime Outsourcing. Web development outsourcing will lower your expenses instead of directly hiring an in-house web developer. But of course, the benefits of outsourcing a web developer does not end with that, if you want to learn more, click here.