The Huffington Post names five key tasks that small businesses should delegate to another individual or firm. If you are a small business owner, these are what you should outsource. Letting another person or company take over these tasks will allow you to focus your efforts on growing your business, instead of spending a lot of time handling other aspects of the operation. Listed below are the five key tasks.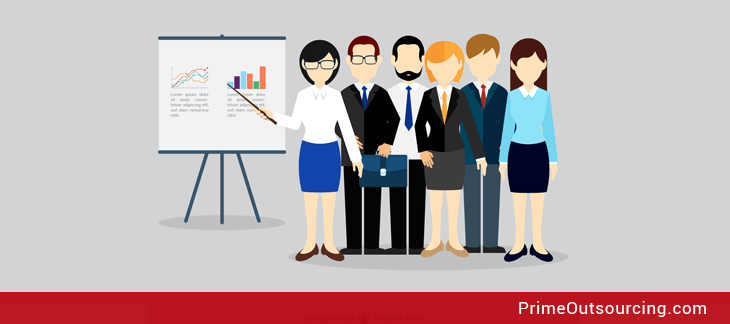 1. Labor/Production
If your main goal is to grow one's business, naturally you must push the company to do or produce more. To have more output than before, your company will require more workers. Small businesses usually do not have the budget to hire more people, and forcing the existing workforce to produce more will result in overworked laborers and in turn, goods or commodities that are of lower quality.
It is, therefore, a good idea to outsource labor or production to another company in order to meet higher demand. By outsourcing this, any small business can have more customers without putting too much of a burden on their employees.
2. Customer Service
With more production comes more customers, and having more customers means having more inquiries to answer and concerns to address. If you serve as the first point of contact for each and every customer the company has, you will have to spend most of your time just answering calls and replying to emails. While customer service is important, it need not be handled by the company owner. Indeed, small businesses like yours should either assign one individual to handle all customer-related work or outsource the task to a third-party company that specializes in customer service.
3. Bookkeeping
Without a doubt, an administrative finance task like bookkeeping is important. Without this, a company will not be able to keep track of financial transactions like sales and purchases day in and day out. As important as bookkeeping is, it is not something a business owner should handle personally. This, along with other administrative finance tasks, should be outsourced to another firm. However, if you do outsource this, you should take the time to review accounts payable and receivable.
4. IT Support
Expertise in IT is something many businesses do not have in-house. If your business is one of them, obviously you need to look somewhere else for software-related services, among other things. It would save you more money to delegate the responsibility to another person in your company, but what you will pay to the IT outsourcing firm will be a worthy investment.
5. Social Media
All businesses, regardless of size, need to make use of social media to put themselves out there and be a step closer to their target audience. Posting on Facebook and Twitter may seem easy enough, but these take a lot of time too. While you should pay attention to the message your company is sending, you need not handle all the social media accounts. Outsource social media marketing, along with content creation, for best results.
Offshore Outsourcing with PrimeOutsourcing
Outsourcing has now become an essential part of every business. Today, companies go in for remote work to help their staff find a work/life balance, have access to top talent worldwide, and save costs. As seen in today's industry, the Philippines has become one of the trusted countries foreign companies outsource to. The outsourcing industry in the country is booming and is seen to continuously flourish in the coming years. 
With PrimeOutsourcing, you will have direct access to professional talents that are well experienced in different types of industries. We have an array of services that will cater to your business' needs. Contact us today to request a quote, for further inquiries, head over to our FAQs page.