PrimeOutsourcing has once again celebrated another year in the BPO industry as this year marks the 14th year of the company. Last February 18, 2019, the PrimeOutsourcing family bonded over an early dinner at King Chef, a Chinese restaurant located in SM Cherry.
It's actually a rare occasion for all the staff to get to meet one another, strengthen camaraderie and enjoy each others company since they are all divided into morning, mid-day and night shifts. This celebration is one of those few events where all employees get to have a break for a short while, savor some quality time with colleagues and unlimited food. Of course, who would pass on free food?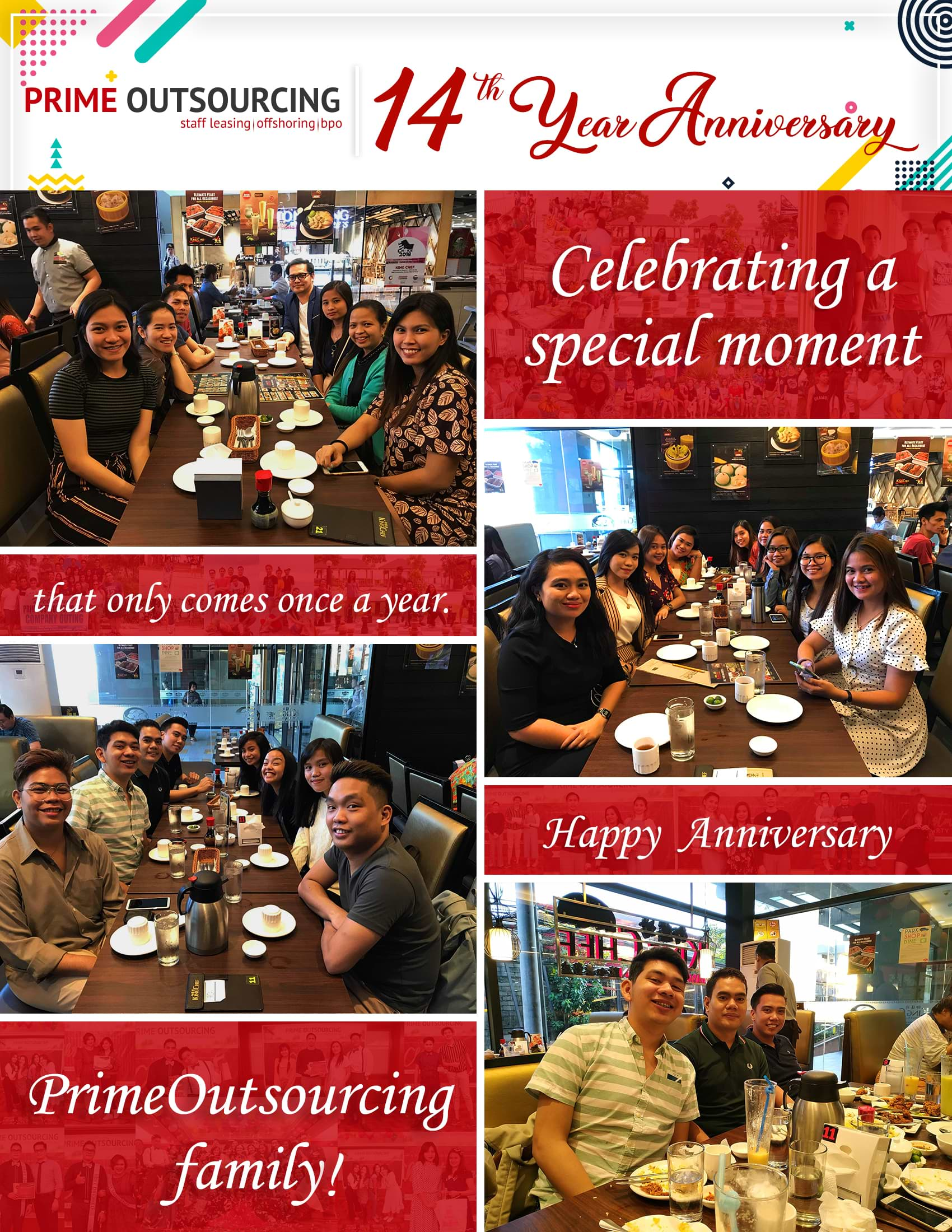 Everyone was given a chance to order as much food as they want, so long as they can finish it all. The King Chef's staff were also very welcoming and accommodating considering that the PrimeOutsourcing family was not their only guests during that time. The celebration lasted for about 3-4 hours, meaning the whole PrimeOutsourcing family went home with a full stomach and a memory to cherish.
Overall, beyond the amazing time that everyone had, it was yet another year of milestone that the company has achieved! Congratulations to everyone for working hard and for doing the best they can on their tasks and of course, a great commendation to the CEO and owner of PrimeOutsourcing, for being a true MVP! Cheers to another year and to more successful years to come!