There are only a few companies that function independently, which means not having to partner with another business establishment to make their day by day tasks effectively. Most of the businesses that we know go for an outsourcing company to achieve their growth successfully. Working with a third-party company to outsource staff can give your business an effective way to focus on your target and priorities.
It can be complicated knowing how what and when to outsource. Sometimes even the word outsourcing can be difficult to describe. While this happens every time, there are just two reasons why companies turn to outsource. It's either they outsource some of their daily tasks or they establish business partnerships with outsourcing companies to be one of their strategic parts of their business. One famous example of these companies is Apple. They just outsource some of their operations model while creating and designing their products internally. A simple printing and writing a flyer for your marketing purposes is an example of business outsourcing.
Let us define outsourcing to offshoring. Outsourcing is to have a contract with a 3rd party while offshoring is to do your tasks in the other country to lessen the costs, meaning you are outsourcing globally. So here are the two big questions if you're not decided yet whether to go for outsourcing or not.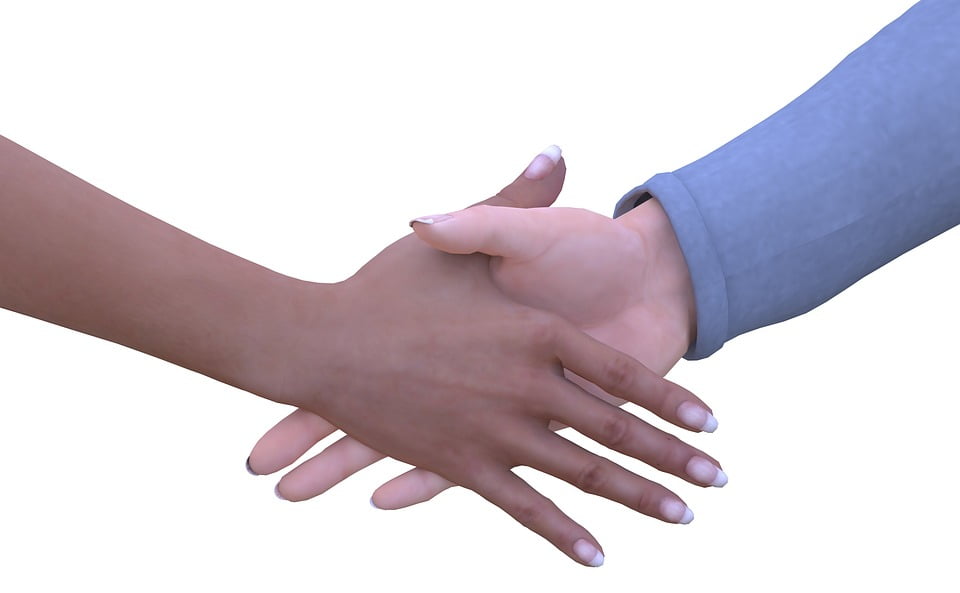 Image Credit | Pixabay
What are the Possible Tasks for Your Outsource Staff?
There are tasks that you should outsource depending on the industry that your business belongs to. There are two tasks that you can outsource which will go well with outsourcing.
1. Specialized tasks
These are tasks that you wouldn't be able to handle in terms of managing your in-house. These tasks include the following:
Lead generation

Accounting tasks

Marketing 

IT-related tasks
The abovementioned tasks are considered time-consuming and are also vital to every business's success. Furthermore, these tasks should be done by professionals with the right experiences and who are also considered experts in the fields. While these tasks are important to your business, these are not really a part of your business's strategic operations. More so, these tasks could be more effective if outsourced. 
2. Administrative tasks
These tasks include skills that are needed to schedule business-related events, data entry, and type long documents. These tasks are often being outsourced to Virtual Assistants or VAs. In addition, these are also commonly repetitive tasks but it doesn't necessarily mean that these are not time-consuming and detail-oriented. Outsourcing these admin tasks are usually cheaper and effective as compared to hiring your in-house staff.

3. Tasks which are critical to your operations
For example, your business is in the USA and you have something to deliver in the Philippines but those products can also be delivered mainly from the other city located in the Philippines. Instead of delivering your products directly from the US, you can outsource the task from an outsourcing company located in the Philippines to reduce the costs of the shipping fee while having the same price for it. That means you already avoided that tax and other shipping costs for the product. 
4. Commodity tasks
These tasks are well suited to an outsourcing company. Customer service call centers are the best example of that. Instead of paying an employee from your country, you've got to outsource the tasks to other companies to create better results yet to reduce the costs. 
When Should You Outsource?
To help you decide when is the right time to outsource staff, learn and figure out the calculation of expenses and other things related to your business. You may have some tasks which can be convenient and budget-friendly when done internally while you can also figure out which tasks should be done with your contractor to lessen the costs. One-time events can be also good to outsource. If you're thinking about branding, outsource the logo design while keeping your graphic designers to learn more and develop their skills as your in-house members. Outsource the job to people with expertise who can deliver the job at the right time with the result that can look professionally.
Move up with your business while figuring out what you need to keep the growth. Do it systematically yet surely. Learn to appreciate the benefits of outsourcing and how can it help you achieve your goals. Check out more of Prime Outsourcing blogs here.
Why Outsource Staff in the Philippines?
The Philippines has been continuously viewed as one of the leading outsourcing destinations in the globe. As of today, more and more foreign companies are choosing the country as their third-party provider for their outsourced tasks. 
Furthermore, outsourcing in the Philippines has gone way past Customer related services. In today's modern innovations, outsourcing services can also include administrative tasks, social media marketing, all forms of content, web development, IT-related tasks, and so on. Outsourcing in the Philippines has the following benefits to businesses:
Lower labor costs

Improved efficiency for your daily operations

The country has a good economy, education, and stable government 

Professionals with specialized experience

A high number of English speaking individuals 
PrimeOutsourcing's Outsourcing Services 
Outsourcing is an effective strategy for all types of businesses to be more productive and effective. Here at PrimeOutsourcing, we offer a wide variety of services to help companies like yours to improve your daily productivity and so you can focus more on the core of your business. We also offer viable solutions for your business needs at a competitive cost! Now more of our featured services today!  
For further inquiries, you may reach us through our Contact Us page.  Experienced having an outsourcing partner for your business? Share your thoughts in the comment section below!