Nothing beats a relaxing moment by the beach after all those exhausting days at work. Taking a break once in a while is imperative especially in refreshing our minds and recharging our energy. In its annual company team building event, Prime Outsourcing once again conducted an outing at the wondrous and magnificent province of Batangas last June 23-24,2018.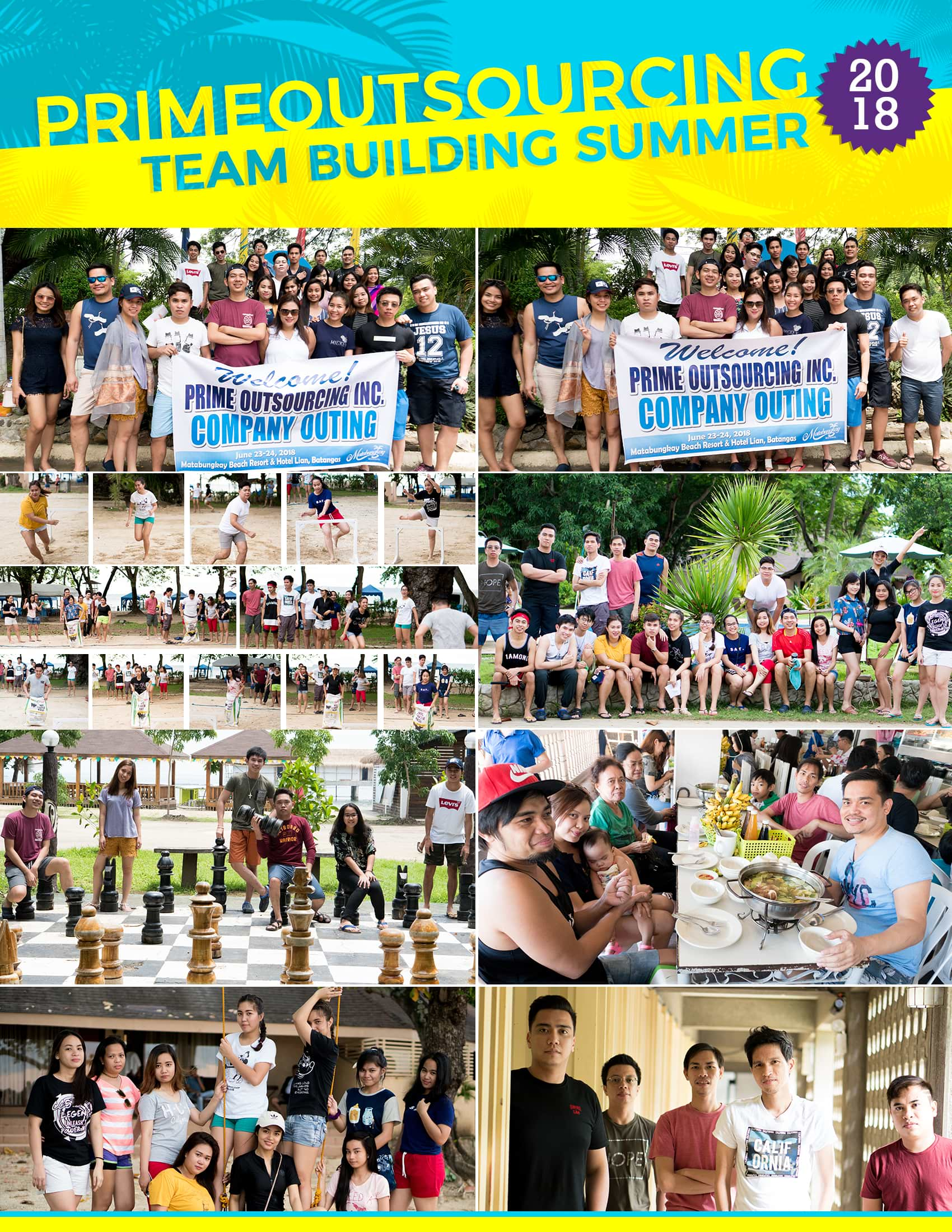 As soon as we depart from Manila, excitement and joy filled our two hour bus ride going to Lian, Batangas. By noon, we finally arrived at Matabungkay Beach Resort and we were welcomed by a breathtaking view of the place. After taking a rest, we gathered together for our Team Building activity. We were divided into two teams and we competed in Obstacle Course Relay, Sack race, and Tug-of-war. The activity has left us an important moral on teamwork and sportsmanship.
On our first night, we had a mouth watering buffet treat and we had karaoke afterwards. We sang up to our heart's content as all the employees continued to bond and build close relationships with each other.
The next day was an enthusiastic one because we roamed the wonderful beach of Matabungkay. The magnificent view of the ocean has left us speechless. Our eyes were filled with astonishment and admiration as we explore the sea during our snorkeling activity. We went back to the shore exhausted, but our hearts were satisfied and contented. The beauty of our very own underwaters is really remarkable and vast. It has left all of us in awe.
We spent the rest of our free time roaming around the place, and taking pleasant pictures for remembrance. After lunch time, we left the resort while carrying with us another page of memory we would cherish for a lifetime. It was a short vacation but it was indeed worthwhile.